Photoshop Tutorial : Fading Bokeh
It's me again and I come to post a tutorial photoshop about fading bokeh that asked by my friend. it maybe a simple way to edit your photo. and once again if someone jump to this post and find out that this tutorial is wrong, I say sorry. I beg. I just wanna share the way how I edited my whole photos, by exploring photoshop. here we go.

If you wanna make your photos looked like this :
please, follow me :)
1. Open the picture/photos that you want to edited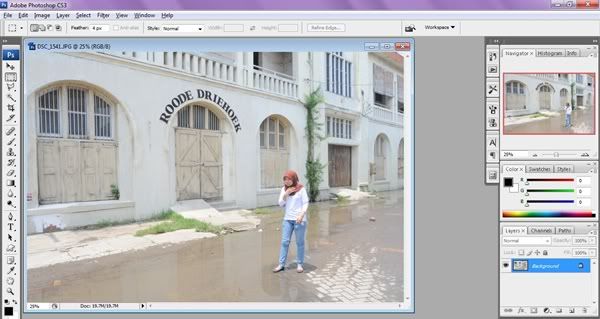 2. Then, make it look bright by choose Layer > New Adjustment Layer > Curve. Then, adjust it till look bright. Brighter or not is up to you.
3. After that, you can give a little touch of color as effect. by clicking Layer > New Fill Layer > Solid Color and pick a pale color. like pale yellow, pale pink, or what ever. C
hoose Soft Light, t
hen adjust the opacity and Fill at the right bottom tools. Can you see that?
4. Then, choose Layer > New Adjustment Layer > Selective Color. choose Black in color options and adjust the Black color bellow. Repeat it for White color and adjust the yellow adjustment. (Look at the picture!)
5. Save the your picture in the JPEG format. then open again, followed by your bokeh picture collection. in the bokeh picture, block the entire picture using Rectangular Marquee Tools then drag in on your picture, hold ctrl and while drag the bokeh picture into your picture.
6. Hold ctrl+t to make the bokeh bigger like this by adjuts the dot corner. can you see that? after that please Enter
7. Choose Layer > Layer Style > Blending Options and adjust the opacity. The fading is just up to you again :)
8. Save the picture in JPEG format and voila! your fading bokeh picture is done.
additional effect is okay! :)
Have a blast day! I think it's not weekend yet *sigh everytime*
xhugx