Hello-Goodbye!
Long time since I touched "Lost in Europe" seems like a years......... :') oke enough for being too much :p hehe
Here I am. I'm come back! so many things I passed which didn't have no time to share to you huhu. Anyway I have to say Happy-late Eid Mubarak 1432H for youuuuu blogsphere! forgive and forgiven is the important thing, right? though without spesific post about Eid hehe :p it's not a big deal for me who late to say Happy Eid for you, cz I always feel like Ramdan month on Syawal :)
so, I've been 3 months of being an internship student at PLN with my partner, Tia. So far so good, but too far is not good. Seriously. I did something wrong, something stupid, something embarrassing! not for share guys I'm sorry. It's just, I called "CUKUP TAU!"
well, I'm preparing for my final internship report, while I also have to devote the time to manage my small business,
You're On Your Mug
.. tiring, frustrating,but really grateful! wohoo even I haven't fix the ordering system and its web design :'( help help help God. Wish me guys for being stronger! Yiha!
Oh, bit from me to
Kak Dian Pelangi
the gorgeous-hijab-styles. Hope she like it! I intend to send it to her hehehe slightly similiar or not similiar at all? sorry for the amateur talent :p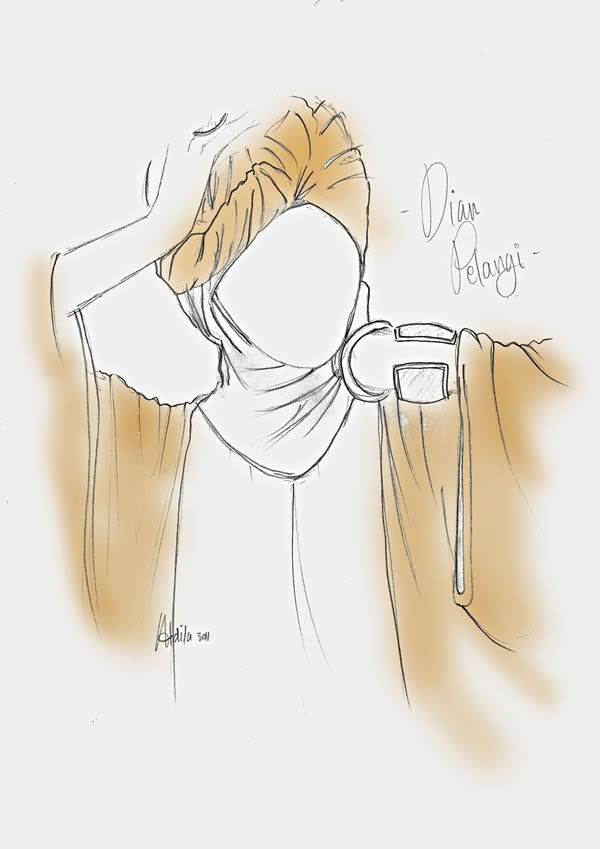 Good night, blogsphere!
xlovexlove
Salam..